70+ BRANDS • 14 DAYS RETURN POLICY • VISIT OUR STORE • SAME DAY SHIPMENT BEFORE 3PM
Login
Log in if you have an account
Register
Having an account with us will allow you to check out faster in the future, store multiple addresses, view and track your orders in your account, and more.
Create an account
Shoes for men with wide feet
27 Jul 2023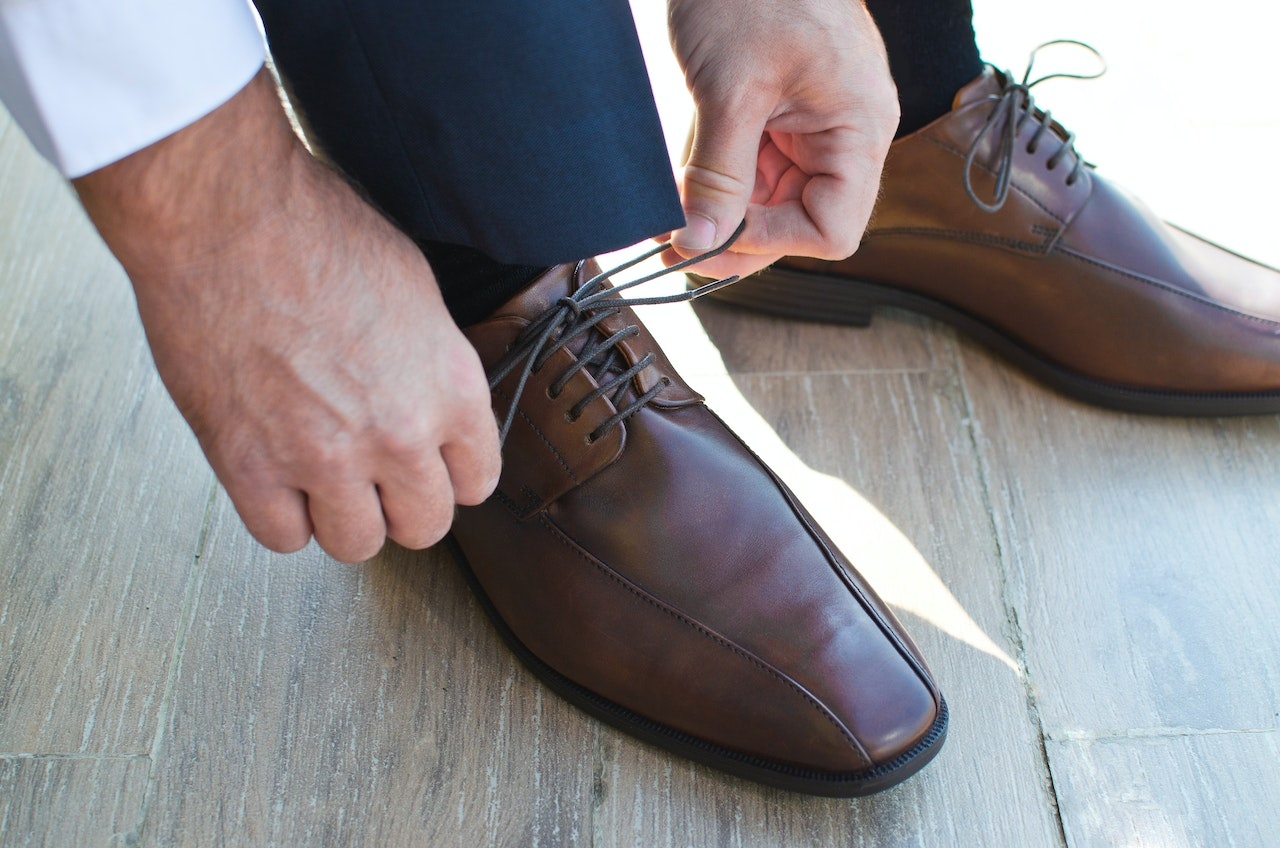 Finding the perfect pair of shoes can be a challenge, especially for gentlemen with wide feet. Beautifully neat men's shoes are often sleek and somewhat narrow. As a result, as a man with wide feet, you will quickly find yourself in discomfort.
Research and data from shoe manufacturers show that about 20% of people fall into the wider-footed category, with men having wider feet more often than women.
In addition, there are many people who may not officially be counted in the "wide feet" category, but still need a little extra room and comfort when wearing shoes. This may be due to foot problems, injury, or personal preference.
Fortunately, awareness is growing among shoe manufacturers about different foot sizes and shapes, which means there are more and more options for men with wider feet.
Finding the correct width size
The average width size is the last width G. In addition, there are narrower widths and wider widths.
Last size H
Last size J
Last size K
Here you could think of H as size XL, last width J as XXL, and width K as 3XL. Most people get away with a last-size H.

There are tables that indicate which width you have for which size and circumference. But in reality, we have noticed that it does not always match. In addition, the shoe may fit in practice, but it must also fit to your liking. The shoe must feel comfy but also provide sufficient support. Therefore, we recommend that the very first time you actually go physically fit. This can be done in the store, or by ordering two width sizes of the same shoe.

Once you know the width of a particular brand, it is easy to order. If you choose a different brand, you will have to try it on again because it may fall slightly differently.
Which brands offer men's shoes for wide feet?
Although many brands offer one width size, namely G, there are also plenty of brands that offer multiple widths. At Steenbergen Shoes, we have the following brands that offer this:
Van Bommel
Floris van Bommel
Xsensible
Waldläufer
Solidus
Ara
Australian
Van Bommel shoes
Van Bommel is a classic brand of men's shoes that mainly makes representative shoes. The shoes are made entirely of leather, so they also adapt well to the foot. For wide feet or foot problems, this can be very pleasant once the shoe is worn in.
Check our collection Van Bommel shoes >>
Floris van Bommel shoes
This is a brand that offers representative shoes as well as sporty men's sneakers. Whereas the Van Bommel brand is mainly classic, Floris van Bommel goes more in the fashionable direction.
Xsensible shoes
This is really a comfort brand, so aimed at feet that need a little more care and support. Xsensible has a special sole that ensures that you assume a good posture and that the weight is evenly distributed over your feet and joints. But besides that, Xsensible shoes look very cool and sporty.
Waldläufer shoes
This brand offers shoes that are really good to walk in. Comfortable, qualitative, and simply good. With beautiful, quiet, and timeless models.
Solidus shoes
Solidus has been offering good, comfortable shoes for many years. The shoes offer support and mostly come in a classic model. Also convenient, Solidus also offers models with Velcro straps.
Ara shoes
Ara is a shoe brand that offers casual and comfortable shoes at a very affordable price. So do you not have a big budget and want to walk in good shoes? Then this brand might be for you.
Australian shoes
This brand is tough, sporty, and casual. It has a very typical, individual look. Besides being comfortable, these shoes are also fashionable. A good combination!
What should you look for when buying shoes for wide feet?
Space at the toes: Space at the toes: Make sure the shoes have enough space at the toes. This is the area at the front of the shoe where the toes are located. Shoes with wider toe space prevent the toes from being squeezed, which is essential for comfort with wide feet.
Fit: Test the shoes thoroughly to make sure they fit your feet properly. Walk around in the shoes and flex your feet to see if there is enough room and that there are no pressure points or friction that can cause discomfort.
Materials: Choose shoes made of soft and flexible materials, especially around the forefoot. Leather shoes are often a good choice because they are naturally stretchy and adapt to the shape of the foot.
Closure: Shoes with lacing, Velcro, or adjustable straps can be useful for people with wide feet because you can adjust the fit to suit your needs.
Insole and cushioning: Check that the shoes have a good insole and cushioning. A good cushion and support help absorb shock and reduce strain on the feet.
Try both shoes: It is not unusual for one foot to be slightly wider than the other. Always try on both shoes and make sure they are comfortable on both feet.
Buy later in the day: Our feet tend to swell slightly during the day. Therefore, it is better to try on and buy shoes in the afternoon or evening, when your feet are probably at their largest.
Are you curious about our collection of men's shoes for wide feet? Check them out here. In the left menu, you can filter by width.
Ordered before 15:00 is shipped the same day. And did you know that we also have a very nice store in Rijssen, with a very large men's department? Come take a look, the coffee is ready for you!
Leave a comment